Services
Our Team
Employment
News
Customer Portal
Contact Us
Leading brands have been relying on our experience and ideas for over 25 years.

Since 1989, leading brands have chosen to work with Data Response because of our commitment to results, to getting the very best out of every campaign and to continuously look at ways to improve performance.
They also value the peace of mind that their brand - and customers - are in safe, experienced hands. They understand that results are important, but not at all cost.

After all, we are talking about their most valuable assets - their customers and their brand.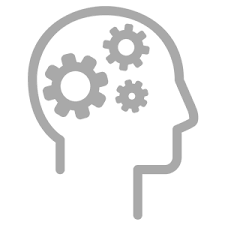 When it comes to data driven marketing, our team spans decades of experience. We know the industries in which we have a strong background and a proven track record: Finance, FMCG, publishing, automotive, government and business to business lead generation.

Whilst we are a people business, we grasp any opportunity to enhance results using technology. Our clients are accustomed to regular submissions of ideas that improve their process, their outcomes and return on investment.
​

Services

Business
Continuity
and Overflow
When your operations encounter an event such as equipment failure, a product recall or an external incident, a plan to switch over to a prepared facility ensures there is no disruption experienced in your market place.
Data Response creates a Business Continuity Plan than enables you to make one phone call to activate back up when your own operation is unable to respond or cope with a spike in inbound contact.

Contact
Centre
Hub
When your own people know your business, they know how to handle the difficult questions and give the right responses to enquirers. Combine them with the ultimate facility including a custom designed contact centre, a motivating work environment, contact centre senior management, specialised contact centre technology and proven know how in getting the best results.
You've found the key to success: Your team, our facility. And at a variable cost depending on your needs.

Sales and
Lead
Generation
In today's competitive environment, a motivated ambitious and results driven team is what it takes to meet the challenge of continuously improving margins on products and services. We monitor sales and leads per hour and call queues to ensure the best possible outcomes on a consistent basis. Rewards and recognition are also a major aspect of encouraging results beyond the basic requirement.

Consumer
Insights
Consumer Insights are at the height of relevance in a world of rapid expansion of consumer choice. Understanding factors of influence and translating it into actionable and useful knowledge requires the skill to create an ongoing program to collect, validate and filter data into a database and generate comprehensive output that is easily applied. Data Response has a skilled consumer liaison team able to build a knowledge base essential to product development, quality management, marketing strategy, business development, customer care and distribution.
Managing your customers' experience means starting with the right people, then supporting them with technology and resources, and creating an ambience and culture to compliment the single most important objective, a positive customer experience. Data Response has built a complete facility that can help you achieve an award winning standard in your customer care.
Inbound
Contact
Centre

Data
Services
Database management, inventory management and contact management systems are our own IP. This is because we need to remain flexible in meeting the requirements of our clients and every small feature they want in their system.
Many of our systems are now web based which translates to easy accessibility for our clients and our remote staff without any compromise on the stringent requirements of privacy.

Warehousing
and
Logistics
Our Active Inventory Manager controls all aspects of an order in a multi client environment and adapts to special requirements of product ranges such as size, colour and style. The market demands unprecedented turnaround times on orders and Data Response's processes meet with the tightest deadlines in fulfilling your market's demands. Sales reports, back orders, re-order levels and stock alerts are built in to the system giving our clients the required time to replenish stock.

Point
of Sale
Support
Retail dealerships, agents and outlets depend on companies they represent to provide them with information and materials that facilitate the sales and service function of a retailer. Data Response can establish a help desk, an on line order processing system and a fulfilment operation to support retail sales channels. Materials are stored as a stock keeping unit in a clean organised facility with on line access to stock levels and reorder alerts based on reprinting time.
​

Latest News
​

Our Team
​

Employment
​

Get In Touch
Please enter your details and enquiry below; alternatively you can contact us via phone or email (contact details at the bottom of the page).

Corporate Office: Level 1, 596 North Rd ORMOND VIC 3204
Warehousing and Logistics: 7 Helen Kob Drive BRAESIDE VIC 3195

Phone: Administration - 03 9274 6777, Marketing/Sales - 1300 880 818
Email: info@dataresponse.com.au
© Copyright 2016 Data Response